The Old Ceremony (www.theoldceremony.com) will have a Hoedown at RambleRill Farm on Saturday, September 12 at 8 pm, doors open at 7.
They have made their name around the U.S. and Europe, and are bringing their sweet, haunting and rocking melodies back home to the Triangle.
The Old Ceremony is no stranger to music devotees around these parts. Their live show is an incendiary experience that leaves the listener with a smile on the face and a renewed belief in the power of rock music.
They'll be playing songs off of their latest CD, SPRINTER, just released, which is a rich, haunting collection of southern gothic pop.
The location is RambleRill Farm (www.ramblerillfarm.com), a certified organic farm located at 913 Arthur Minnis Road between Carrboro and Hillsborough.
Jane Saiers and Darin Knapp are the proprietors and regular vendors at the Hillsborough Farmers Market in the Home Depot parking lot and have graciously opened up their special place for this unique event.
Concertgoers are invited to come early (from 4 PM onward) to the farm to enjoy a bring-your-own picnic, to play outdoor games (corn hole, croquet, horseshoes), to take a guided or self-guided farm tour, and to wander the farm's Wendell Berry Woodland Trail.
See you at the Hoedown!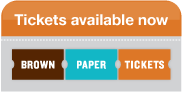 COMPTON and NEWBERRY
Saturday, September 26
Five Oaks Clubhouse

8pm
Doors: 7:30pm

Tickets:
$20 in advance or $25/door

On Saturday, September 26, Forty Acres at the Five Oaks Clubhouse is presenting a special pairing of two very talented artists, Mike Compton and Joe Newberry.

Together, Mike Compton and Joe Newberry mine one of the more neglected segments of country music history, that period between the '30's and '40's when brother duet music was transforming into bluegrass. Both masters of bedrock instruments of old time music, they collaborate with a vision that is both modern and ageless. These two veterans love to play together, and it shows.

Mandolin Magazine calls Mike Compton a player with "a worldwide reputation as one of the modern masters of bluegrass mandolin…one of the most recognizable and respected mandolin voices anywhere." He's a Grammy and IBMA award performer and is in demand today at every level: solo tours, treasured performances with the Nashville Bluegrass Band, as well as studio performances with bluegrass legends such as Ralph Stanley and country stars like Faith Hill.

Joe Newberry is known internationally for his powerful banjo work; he is a prizewinning guitarist, fiddler and singer as well. Joe's songwriting is characterized by the same clean, elegant style as his banjo playing. The Gibson Brothers' version of his song "Singing As We Rise," featuring guest vocalist Ricky Scaggs, won the 2012 IBMA "Gospel Recorded Performance" award. Joe is a frequent performer on Garrison Keillor's A Prairie Home Companion, is a founder of the string band Big Medicine, and has special side projects with old time music legends Bill Hicks, Mike Craver and Jim Watson.

Check out this sample of their virtuosity.

Doors open at 7:30, show starts at 8 p.m.

Tickets are $20 advance, $25 at the door, if available. Be sure to reserve your spot at this unique collaboration by visiting .