Forty Acres and RambleRill Farm are very pleased to invite you and your friends to a Big Red Barn Dance, Saturday, May 21, featuring Rockabilly Hall of Famer's Big Sandy and His Fly Rite Boys!
Concertgoers are invited to come from 5 PM onward to the farm to enjoy a bring-your-own picnic, to walk the farm and woodland, and to play outdoor games (corn hole, croquet, horseshoes).
Big Sandy & His Fly-Rite Boys is a western swing/country boogie musical band from California.
They began as rockabilly revivalists in the late 1980s, then dug deeper into the music which rockabilly came from: western swing and particularly the country boogie style of the late 1940s and early 1950s, which served as a link of sorts between the western swing and rockabilly eras and was particularly associated with California country music in that era.
Over the last three decades, they have kept up a constant cycle of traveling back and forth across the lower 48, then hopping across the pond to Europe and beyond. They bring with them a brand of American music that has earned them an induction into the Rockabilly Hall of Fame, several national television appearances, guest spots on The Grand Ole Opry, and a slew of adoring fans.
You can watch and listen here.
"I truly love being out on the road, and I feel blessed to have the opportunity to sing my songs all over the world," said Sandy. "But when I'm away from the U.S. for too long, it's like I need a recharge... like I need a solid dose of everything Americana. Give me a Chuck Berry song while rolling down the interstate, or a truck stop conversation with a waitress who once danced with Lefty Frizzell, and I'm good for another three thousand miles."
The barn dance location is RambleRill Farm (www.ramblerillfarm.com), a certified organic farm located at 913 Arthur Minnis Road between Carrboro and Hillsborough.
Doors open at 5:00 pm. and the show starts at 8. Tickets are $20 in advance, $25 at the door, if available. Hope to see you there!
See you there!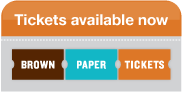 FAQ's
The bring your own picnic begins at 5:00 pm. Show starts at 8:00 pm.
Tickets will be available at the door - $25.00.
Beverages: You may wish to bring a cooler with your favorite beverages, water, and cash to load up on great CDs.
DIRECTIONS: RambleRill Farm 913 Arthur Minnis Rd., Hillsborough, NC 27278
Extra appreciation for your help returning the chairs to the back room after the show.
Please bring your friends. We'd love to see them at the show.