On Saturday, February 6, 2016, Forty Acres at the Five Oaks Clubhouse is pleased to present Tellico.
Firmly planted in Asheville NC's thriving roots music scene, Tellico is well schooled in bluegrass but with an unbridled organic "Appalachiacana" sound, combining some of the finest voices, songs and instrumental prowess in western North Carolina and beyond. Anya Hinkle's and Stig Stiglets' committed, authentic vocals are alloyed with Aaron Ballance's flowing and soaring dobro and Jed Willis' textured and expressive mandolin, rooted in the mountain music they grew up with while pushing tradition into a modern Americana sound aesthetic.
You can catch their warm tones and vivid lyrics in our intimate setting before they hit the stage at Merlefest in April.
Check them out here or vist their web site for more info.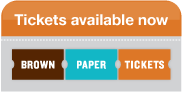 Doors open at 7:30 pm. and the show starts at 8. Tickets are $18 in advance, $20 at the door, if available. Hope to see you there!