Forty Acres is very happy to welcome back Colleen Raney and her traditional music trio, for an evening of beautiful harmonies and excellent instrument artistry.
Colleen will be joined by John Weed, fiddler for Molly's Revenge, Story Road, One Lane Bridge and Little Black Train. Having an affinity for American fiddle styles, bluegrass and old time, John explores the deep connection between Irish, Scottish and old time fiddle.
Also in the band is veteran artist Stuart Mason, known for his authentic vocals and nimble skills on guitar, mandola and banjo. He has won multiple awards for traditional singing, mandola and songwriting.
Colleen Raney has been referred to as "among the best in her genre" (Irish Music Magazine) and "one of America's best traditional singers" (Tradconnect).
Her ability to convey her love of Irish music makes every performance a captivating experience no matter the setting. Colleen sings with an enchanting yet unaffected style allowing the listener to enjoy her selection of songs whether they are familiar or obscure.
Listen to an in-studio live performance from March 31, 2017 at KBGF in Seattle, WA here.
We'll see you there!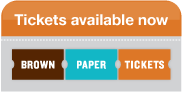 Saturday, June 10

RambleRill Farm

4pm
Doors: 2pm

Tickets:
$15/advance or $20/door

Frolic on the Farm with The Old Ceremony June 10th Forty Acres cordially invites you all to Frolic on the Farm, an afternoon and evening of family, fun, and fantastic music! Frolic on the Farm begins at 2:00 and music starts at 4:00.

The Old Ceremony has continued to amaze with their trademark lyrical richness and musical complexity. With Sprinter, their first new album in three years, they've hit a high-water artistic mark. Add to it the fact that it was recorded and produced by Mitch Ester at his Fidelatorium Recordings in Kernersville and you have a clear winner.

Their live show is an incendiary experience that leaves the listener with a smile on the face and a renewed belief in the power of rock music.

Jane Saiers and Darin Knapp have again graciously opened RambleRill Farm for this unique event.

RambleRill Farm grows and sells certified organic fruits, vegetables, mushrooms, herbs, and chicken eggs. Bring your own bags to carry away these delights.

The farm will open at 2 PM for farmer-guided or self-guided tours, outdoor games (corn hole, horseshoes, croquet), and shopping at the Farm Store.

Enjoy a bring-your-own picnic or buy a meal at the farm from a food truck. Bring your own water and other beverages please.

Children under 9 years old are free.

See you at the Frolic!